The overwhelming majority of our orders are delivered without any issues. However, due to the complexities of packing and shipping live plants, sometimes things don't quite go as expected. For these rare instances, we offer this 14 Day Quality Guarantee to all our customers:
Our plants and products are guaranteed to be of excellent quality, well-rooted and disease free. If plants do not arrive in prime condition, customers may choose one of the following options:

Store credit + 10% (EG: $5 purchase + 10% = $5.50 store credit)
Credit card or PayPal refund
Replacement plants (if possible)

This guarantee applies to all plants and products for up to 14 days after delivery.
Covered by Guarantee
No roots (applicable to plugs and potted plants only)
Root rot
Disease
Broken stems
Numerous broken or missing leaves
Incorrect or missing plant or product
Visible damage to pots, planters, or other accessories
Pest infestation (mealy bug, aphids, scale, etc.)

PLEASE NOTE: Most pests on leaves can be easily removed with mild soapy water or by spraying with 70% isopropyl alcohol
Not Covered By Guarantee
Free Bonus Plant
Dried or wilted bottom leaves (naturally occurring in all plants; can be easily pulled off without damaging the plant)
Potting soil on leaves (easily washed off with first watering)
A couple of broken, missing, or wilted leaves, as long as 10 or more healthy leaves remain intact
Minor color / shape differences from photograph in product listings (many succulents change color / shape continuously)
Assorted products that differ from product photograph (EG: collections and trays where selection is our choice)
Extreme neglect and disregard of included care instructions.
IMPORTANT
Packages must be retrieved and *

opened within 24 hours of delivery** to qualify for returns, refunds, or store credit.*
Photos of all damaged plants* are required for any replacements or refunds.*

If the tracking information for your order shows a "delivered" status, but you have not actually received your order, contact us within 48 hours to qualify for replacements, refunds, or store credit.

REPLACEMENTS: Only the replacement plant(s) will be included in a replacement shipment. We will not add any additional plants to a replacement shipment. No substitutions will be sent; any replacements will match the original plant variety. Replacement option cannot be combined with store credit option.
Plant Size
If you feel your succulent is too small, please double check with the product listing prior to contacting us. Many succulents are naturally small plants that may not completely fill a 2.0" pot.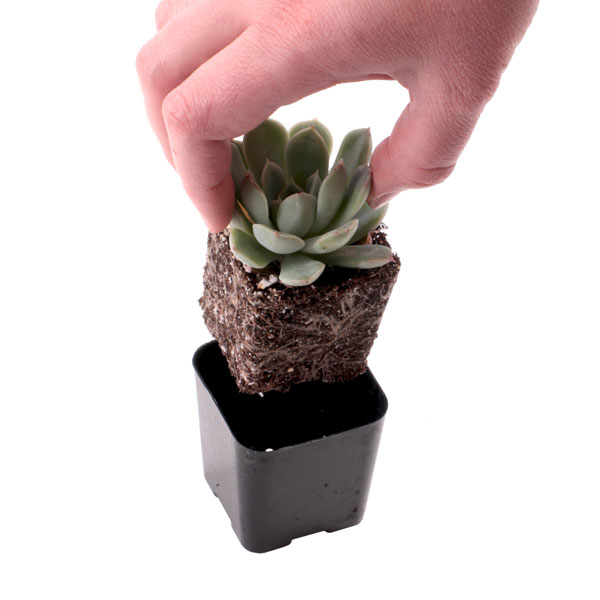 If you qualify for this guarantee, please contact us at info@mountaincrestgardens.com and include photos of the issue. If you purchased shipping insurance with Route during checkout, please file a claim at route.com